This shop has been compensated by Collective Bias, Inc. and its advertiser. Product was provided by the client for review; however, all opinions are mine alone. #WorldsSmartestToothbrush #CollectiveBias
Click on the image below to shop the Philips Sonicare DiamondClean Smart Electric Toothbrush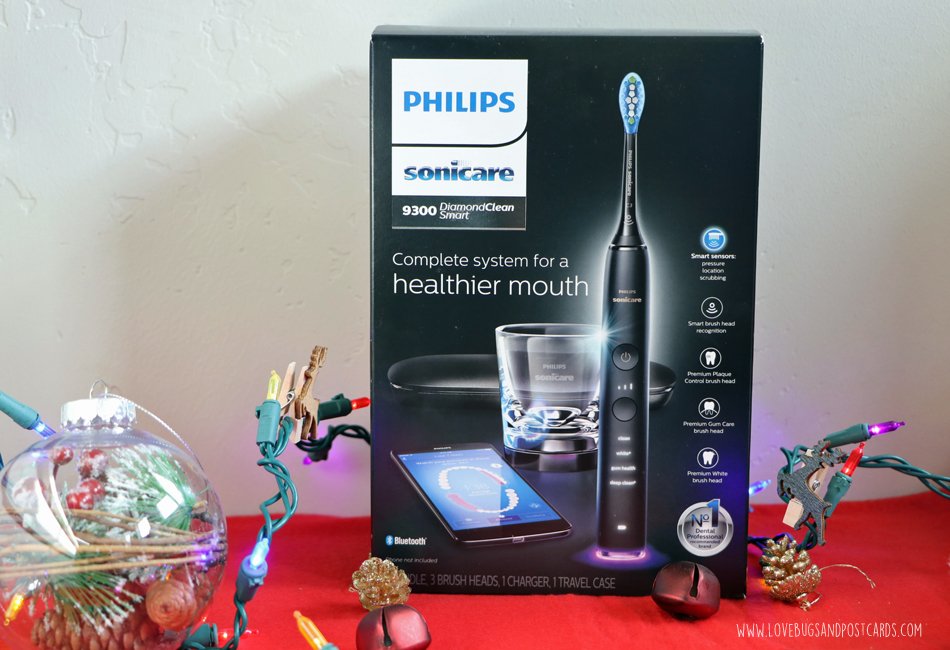 Christmas is coming up sooner than I want to admit. It seriously feels like it was just last week I finished putting all of the Christmas decor away, and now my kids are begging me to put the Christmas tree up. Unlike in years past, I am trying to be more on top of things and one of the most important elements of that plan is getting my Christmas shopping/gifting done early. Having the tree up early is great because I can just buy the gifts, wrap them and put them under the tree.
One of the hardest people on my list to shop for is my spouse. I have the perfect gift for him this year though, and I know that he is going to LOVE it! I got him a new Philips Sonicare DiamondClean Smart Electric Toothbrush. You can get one for your guy (or yourself) at Bed, Bath & Beyond (just click on the image above to start shopping). One of the things I love most about this toothbrush is that it can connect to an app on your smartphone and it can monitor, track and help you improve your oral care. It also comes with different brushes that help care for not only your teeth but your whole mouth including your gums and tongue. It has smart sensor technology for personalized feedback and "coaches" you to your best oral health possible.
While this toothbrush in and of itself is spectacular, I wanted to add my personal touch to my gift, so I decided to make a DIY Charging Station box where he can keep his razor, toothbrush and other bathroom electronics in one nice organized place. It was easy and fun to make and looks ah-may-zing in our bathroom to keep all of his electronic stuff organized.
This toothbrush is incredible. I had to take it out of the box to make sure all of my dimensions worked for the charging station I was building, so I decided to check out all of the cool features while I was at it. Combined with the app where you can monitor and track your brushing, the Sonicare DiamondClean toothbrush has four high-performance brush heads and Smart Sensor technology for personalized feedback and coaching. Because of the Smart Sensor Technology, you will get superior results and have 100% confidence in your oral care – every time.
Along with that confidence, he can have a charging station to help him stay organized as well. Check out the simple step-by-step below to see how to make one for the special man in your life.
Supplies needed:
1″ x 6″ board (at least 10″ long)
1″ x 4″ board (at least 12″ long)
1″ x 2″ board (at least 10″ long)
1 3/4″ wood screws
1 1/4″ wood saw drill bit
3/32″ drill bit
Saw
Tape Measure
Pencil
Stain of choice, paint brush, plastic gloves and an old rag
Here are the directions:
First, you will take the 1″x6″ board and cut it to 10″ inches (this will give us 1.2″ on each end for the sideboards).
Next, you will take a 1″x4″ board and cut two pieces 5.5 inches and one to 8 7/8 inches.
The last cut will be on a 1″ x 2″ board, that you will cut to 8 5/8 inches.
Once you have all of the cuts done, you will take a sander and sand all of the edges and all sides of the boards to make sure they are smooth.
With all of the boards sanded, we will now start drilling the pilot holes and screwing the boards together. I used a 3/32″ drill bit and 1 3/4 inch wood screws.
I pre-drilled holes using a 3/32″ drill bit and then would slowly screw in the screw to try and avoid splitting the wood.
You will want to drill a hole in the backboard. You can do this before or after you have put it together. I did it after. You will need a 1 1/4″ wood saw drill. This is big enough for most standard size plugs to fit through.
Staining is pretty straightforward. Add a thin layer of the stain and let it set (time depends on how dark you want it to be) and then wipe off with a clean slightly damp rag. I wore plastic disposable gloves so I wouldn't get the stain on my hands. Once you have stained the whole box and wiped it clean, you will want to let it sit for at least 6-8 hours to dry. Once it is dry, you will want to wrap it up all nice with the Philips Sonicare DiamondClean Smart Electric Toothbrush and whatever else you wanted to put in the box (like a cable to charge his phone).
What are you going to put in your DIY Charging Station for Dad along with the Philips Sonicare DiamondClean Smart Electric Toothbrush?