This is a sponsored post written by me on behalf of Cooper Tires for IZEA. All opinions are 100% mine.
Everyone notices tires. Whither it is a Harley or a big beefy truck, people look at the tires. I have three rather normal vehicles, and people still comment on the tires. That is just one of the reasons that I like to make sure we have nice tires. Others are getting better gas mileage, control of the vehicle, safety and more! We check our tires regularly to make sure they are still good, and when we notice that they need replacing then we start looking for a good deal. Getting a good deal on them is important, but they also have to be quality. It can be tough finding the right tire for the right price and still making sure it will last. One brand we know and trust is Cooper Tires.

Cooper Tires is an American company that specializes in quality tires that fit any budget. They design and manufacture replacement automobile and truck tires. They also have subsidaries that specialize in truck, motorcycle and racing tires. Right now the Cooper Tire Spring Event is in full swing! You will want to take advantage of this and roll into spring with these great offers! Get up to $70 back in a prepaid Visa gift card through April 15 when you purchase a set of qualifying Cooper Tires through participating dealers.
Cooper Tires has a wide variety of tires in all different sizes but the Discoverer SRX Cooper Tire is one of my favorites! It is a dedicated SUV and CUV tire available in 30 sizes so that is fits a wide selection of SUV's and CUV's.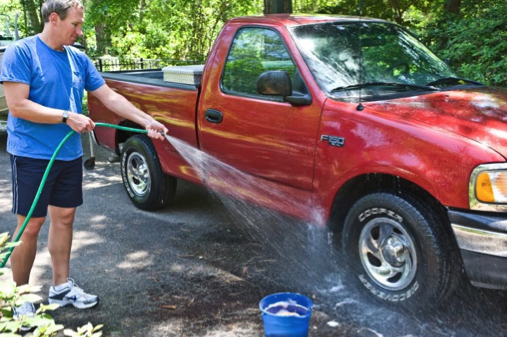 Here are a few more facts about the tires:
The Discoverer SRX features Cooper's innovative Wear Square, the company's exclusive visual tread life indicator.
The Wear Square is located at six points of reference around the inside and outside of the tread. Throughout the tire's lifetime, the square changes shape beginning with a full square and ending with an exclamation mark when tire tread is low, allowing consumers to quickly and easily assess the approximate tread remaining on the tires.
The Wear Square can also signal uneven tire wear and possible wheel alignment issues.
The Discoverer SRX offers a premium 65,000-mile Tread Wear Protection Warranty and a 45-Day Road Test guarantee ensure a confident choice and smooth ride for SUV and CUV drivers, if you aren't satisfied with your Discoverer SRX tire purchase you may return them to your original dealer within 45 days of purchase for a FREE OF CHARGE Cooper brand replacement only, including mounting and balancing.
After the harsh winter weather and all the spring rain new tires may very well be in your near future. Take advantage of this great offer from Cooper Tires and get new tires for your ride today! Use the
Dealer Locator
to find a Cooper Tires dealer near you.