FREE Admission Days in Utah
Here is a great list of the free days offered by Hogle Zoo, Tracy Aviary, The Loveland Living Planets Aquarium, Utah Museum of Fine Arts and Red Butte Gardens! They are all throughout the winter, but they are a great way to get out of the house and enjoy (a usually expensive) fun activity for FREE or really cheap!
---
I think my most favorite FREE Admission days are the ones at Hogle Zoo, and that's mostly because of my kids! They LOVE the Zoo! I haven't ever gone in the winter before, and I am very excited to try it this year. Free Days for Hogle Zoo in 2017-2018 are on:
---
We have gone to Tracy Aviary often since living in Salt Lake! Each time we go, our kids love it just as much as our first visit. There are so many birds there and they are all so interesting and neat to watch and see. I think my favorites are the Flamingos. They are so cute!
This winter (2018-2019) they are offering $1 admission the first Wednesday of the month November-February.
Be sure to sign up for their newsletter (visit tracyaviary.org) to get a monthly newsletter with all their upcoming events and special admissions.
---

The Loveland Living Planet Aquarium is dedicated to cultivating public interest in the environment, conservation, and the enhancement of our planet and its creatures through adoption, education, research, and recreation. We have gone to Living Planet Aquarium dozens of times, and it is just as interesting each time. My kids especially love the penguins, otters, and Sharks.
Right now you can take advantage of the Family Night deal where you get $5 off each ticket after 4:00 p.m. on Monday nights. This is a great time to get out and enjoy the beautiful aquarium.
See our visit to the Haunted Aquarium.
---
Utah Museum of Fine Arts
I have never been to the Utah Museum of Fine Arts, but often thought it would be a fun experience  My kids love to paint and do crafts and all of that, so I am sure that they would enjoy looking around at everything too. The UMFA  offers Free Admission ALL YEAR ROUND on the first Wednesday of the month and the third Saturday of the month. There are FREE Crafts on the Third Saturday as well! You can't beat that! I am looking forward to going and taking my family out for a FREE fun and educational day. Military families can get in for free any day of the year.
You can also get in free anytime if you are one of these:
UMFA members | FREE
U of U students, staff, and faculty | FREE
Students at public Utah universities | FREE
Utah Horizon/EBT cardholders | FREE
Active duty military families | FREE
---

The Natural History Museum of Utah is an amazing experience. If you haven't taken your family, be prepared to spend the day (and bring a camera!). There are four free days at the NHMU in 2017-2018 each, so mark them on your calendar.
Free Days 2019

Monday, January 7
Monday, June 3
Monday, August 26
Monday, December 16
Advance reservations for Free Day will be made available online at 10:00 a.m. Mountain Time on Tuesday a week prior to each scheduled Free Day.
A limited number of tickets will be set aside for visitors who arrive on Free Day without a ticket. We encourage you to come to the Museum on Free Day even if you don't have an advance reservation.  If tickets are still available, you will be admitted.  You may be asked to wait until later in the day and, unfortunately, you may be turned away.
View their upcoming events here
---
Red Butte Garden

We love going here and exploring the gardens. There is so much to see and my kids love the ponds. Here are the Red Butte Garden Free Days for 2019:
Arbor Day – Friday, April 26, 2019
Activities 9AM-3PM
Join them for a fun day of activities and interactive exploration stations throughout the Garden. Due to the generous support of Rocky Mountain Power, all guests leave with a free tree to take home (while supplies last).
Pioneer Day – Wednesday, July 24, 2019
Spend time with family and friends on the holiday at Red Butte Garden with free admission all day long.
Labor Day – Monday, September 2, 2019
On this day they especially acknowledge the volunteers who labor in the Garden and at events to help make your Garden visit a wonderful experience.
Zeke Dumke, Jr. Day – Monday, October 7, 2019
In recognition of his visionary role in the founding and development of Red Butte Garden, the first Monday of every October is now "Ezekiel R. Dumke, Jr. Free Day."
Annual Holiday Open House & Art Fair – Saturday & Sunday, December 7 & 8, 2019
Held the first weekend of every December, the Holiday Open House has become a wonderful tradition at the Garden. The Orangerie is filled with 19-20 local artists offering their hand-made work for sale. It's also the same weekend of their Annual Gift Shop Holiday Sale offering 10% off all purchases.
---
Discovery Gateway is an amazing place to visit with your kids! There are a couple of promotions going on.
Get $6 admission every Sunday with free parking
If you have never been there or you have been there 100 times, your kids will love to explore, play and create and Discovery Gateway! They have so much to do there and it fits all different ages! From a real Helicopter to a life-size horse and everything in between, your kids will have so much to do for hours. It's a great place for parents to connect with your kids and have fun playing and exploring too!
---
Admission is always free to get into Clark Planetarium and explore their exhibits. They have tons of interactive things you can do with your kids, even a gravity station. Its awesome! They have shows/movies for a fee. Outside the Clark Planetarium is the Gateway Mall, and there is a huge splash pad that is free. It is a great way to spend a day with your kids for FREE!
---
Exciting news! If you have a fourth grader you can get a FREE NPS Park Pass! Thanks to the Every Kid In A Park Program, you get free access to hundreds of parks, lands, and waters for an entire year. Visit https://www.everykidinapark.gov for all the details and to get your free pass!
FREE Admission to ALL National Parks, Trails, Monuments, and Recreation Areas!
Mark your calendar for these entrance fee-free dates in 2019:
January 21: Birthday of Martin Luther King, Jr.
April 20: First day of National Park Week
August 25: National Park Service Birthday
September 28: National Public Lands Day
November 11: Veterans Day
Get all the details here for the NPS free days.
We made an extensive travel guide of all of the National Parks, Trails, Monuments, and Recreation Areas that are in Utah. Check it out here.
Here's a tip-265 of your 398 national parks NEVER charge an entrance fee. So start Planning Your Visit!
---
The Lights at Temple Square are truly amazing! You won't see a better light display in Utah in my opinion. Temple Square is open from 9am to 9pm everyday. They light the lights around or after Thanksgiving. Take your family to go see this beautiful free display and be sure to take your camera too! Dress warm, it gets really cold, but they have to two large visitors centers you can go in to warm up and look around as well. It usually lasts from right ater Thanksgiving until the end of December.
---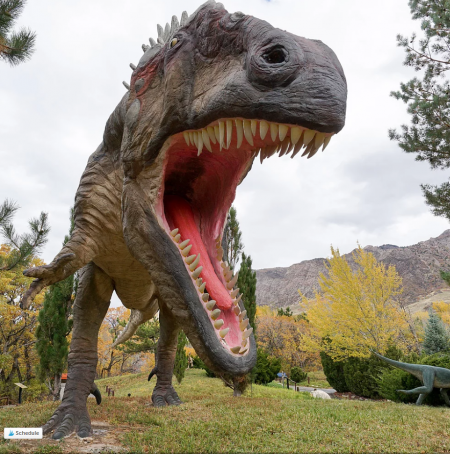 Weber County RAMP just released their 2018 calendar. These FREE Days are something are great for family entertainment without breaking the bank. You can preview the calendar here and save it or mark the days on your phone so you don't forget! We usually plan 2-3 of the free activities each weekend and go to multiple places.
---
ELF DISPLAYS & ELF SCAVENGER HUNT at GARDNER VILLAGE
Nov 17, 2018 Thru Dec 31, 2018
You don't need a ticket on the Polar Express to see Santa's magic in action. Gardner Village brings the North Pole to you with our whimsical elf displays. See Santa's helpers at work, testing toys, sorting letters addressed to Mr. Claus, and maintaining those all-important Naughty and Nice lists. (Where does your name fall?) For added festivity, turn your enchanted elf tour into a game by downloading our Elf Scavenger Hunt form here beginning November 17, 2018. It outlines a full list of mischievous elf displays waiting to be discovered. And don't forget to document your elf encounters. Snap an elf selfie and share it on Instagram using the hashtag #elfieselfie and #findanelf.
---
---
If you know of other events please let me know and I will add them. I would love to make this an more extensive list – so leave a comment and I will add it to the list. Thanks!