FREE Admission Days in Utah
Updated November 2021
Here is a great list of the discounted and free days offered by Hogle Zoo, Tracy Aviary, The Loveland Living Planets Aquarium, Utah Museum of Fine Arts. Red Butte Gardens and many other places around Utah! We have updated this to add events that run throughout the year and will be updating it regularly to keep up with new things we find. If you know of something that is not listed, please leave a comment or email me at lovebugsandpostcards@ gmail.com!
---
This is a free museum. The Monte L. Bean Life Science Museum is located at Brigham Young University. The museum was opened to the public in 1978, is accredited by the American Association of Museums and maintains membership in the Natural Science Collections Alliance. Research collections of vascular and non vascular plants, invertebrate and vertebrate animals are maintained and made available to research scientists and educators. Public exhibits and educational programs are offered.
Learn more about the museum here: https://mlbean.byu.edu
There are four other FREE museums close to here and maintained by BYU. Museum of Art, BYU Museum of Paleontology, Museum of Morman History, and Museum of Peoples and Cultures.
---
The Wayne Bartholomew Family Park is located at 1090 South 2900 East Springville, Utah, and is open from dawn until dusk, year round. Parking permits are required at Wayne Bartholomew Family Park May 1 – September 30 and cost $15. Permits are not required from October 1 – April 30. You can also get a free annual permit if you live in Springville. There are signs posted in the area so you can pay the permit fee online.
No pets are allowed in the water or on the beach and must be kept on a leash.
Volleyball and ring toss equipment are available to check out at the concessions building. Equipment will be checked out on a first-come-first-served basis. There is no charge and supplies are limited.
You can also reserve a Pavillion in 3-hour time blocks for $35.
Park Amenities
5 pavilions with barbecue stands
Plenty of beach and grass areas
Trees for shade
Beautiful pond (3 acres long and 15 feet deep at deepest point)
Swim at own risk — no lifeguards will be on duty
Restrooms
Changing rooms
Concession stand (closed on Sundays)
Large plaza
Trail around the pond
Fishing docks
Areas to play volleyball, horseshoes, ring toss, etc.
Large parking lot
Beautiful view of the surrounding mountains
Get more details here: https://www.springville.org/buildings-and-grounds/city-parks/bartholomew/
---
Hogle Zoo (Salt Lake City, Utah)
I think my most favorite FREE Admission days are the ones at Hogle Zoo, and that's mostly because of my kids! They LOVE the Zoo! We have gone in the winter a few times and while it is a little chilly, it is so fun because the animals are so active! Just bundle up and take hats and gloves to keep your head and hands warm. I also recommend boots to keep your feet from getting cold over the extended amount of time you will be outside.
If you are looking for discounted tickets, there are a few offers you can take advantage of, like BOGO Free tickets or discounted admissions. See the current promotions on the Hogle Zoo website here.
---
We have gone to Tracy Aviary a few times since moving to the Salt Lake area! Each time we go, our kids love it just as much as our first visit. There are so many birds there and they are all so interesting and neat to watch and see. I think my favorites are the Flamingos. They are so cute!
From June to August you can get in for $5 after 5 pm.
Here are some other promotions
Free Teacher Admission Tracy Aviary offers free individual admission to teachers, allowing you to preview our grounds and exhibits before your field trip to make the most of your group's visit. To receive free admission, present your school teacher ID at admission.
Museums for All SNAP recipients receive free admission to Tracy Aviary through the Museums for All program. To receive free admission, present your EBT card upon entry.
They haven't released the FREE DAYS TO TRACY AVIARY for 2021 yet. I will keep you updated.
Be sure to sign up for their newsletter (visit tracyaviary.org) to get a monthly newsletter with all their upcoming events and special admissions.
---
The Loveland Living Planet Aquarium is dedicated to cultivating public interest in the environment, conservation, and the enhancement of our planet and its creatures through adoption, education, research, and recreation. We have gone to Living Planet Aquarium dozens of times, and it is just as interesting each time. My kids especially love the penguins, otters, and Sharks.
Be sure to check their calendar for open dates and times. They just posted their $2 Tuesday for November 9th 2021! This is an amazing discount and tickets will sell out fast! You have to buy them online.
If you are wondering what the aquarium is all about, you can read about our visit to the Haunted Aquarium.
---
I have never been to the Utah Museum of Fine Arts, but often thought it would be a fun experience My kids love to paint and do crafts and all of that, so I am sure that they would enjoy looking around at everything too.
Free Days
Admission is free on the first Wednesday and the third Saturday of the month. Free access may vary for special ticketed exhibitions. Free tickets must be reserved in advance through the ticketing page.
Museums for All
The UMFA supports Museums for All. Present a Utah Horizon or EBT (Electronic Benefit Transfer) card and valid photo ID to receive free admission for 1–4 visitors.
Blue Star Museums
The UMFA is a Blue Star Museum, offering free admission to active-duty military personnel and their families (up to 6 visitors) with military ID.
FREE ADMISSION TO THE UMFA:
Every First Wednesday
Every Third Saturday
UMFA members | FREE
U of U students, staff, and faculty | FREE
Students at public Utah universities | FREE
Utah Horizon/EBT cardholders | FREE
Active duty military families | FREE
Learn more here: https://umfa.utah.edu/visit
---
The Natural History Museum of Utah is an amazing experience. If you haven't taken your family, be prepared to spend the day (and bring a camera!). The museum is currently not doing the FREE days through the ZAP program. But I am hopeful that they resume it soon. Here are some other discounts you may be able to use:
Association of Science – Technology Centers Passport Program*
Blue Star Museums*
Foothill Cultural District*
ShareTix Foundation*
School Field Trip "Bounce Back"*
University of Utah Alumni Association member discount*
University of Utah students, faculty and staff–FREE*
Visit Salt Lake Connect Pass*
You can read more about each of these programs here: https://nhmu.utah.edu/promotional-partners-and-special-offers
---
We love going here and exploring the gardens. There is so much to see and my kids love the ponds. They have some free days in 2021.
FREE DAYS AT RED BUTTE GARDEN for 2021:
Arbor Day – April 30, 2021 9AM-3PM
Pioneer Day – July 24, 2021
Labor Day – Monday, September 6, 2021
Zeke Dumke, Jr. Day – Monday, October 4, 2021
Veterans Day – November 11, 2021 (for military personnel with ID)
Annual Gift Shop Holiday Sale – Saturday & Sunday, December 4 & 5, 2021
Here are some other discounts you may be able to use:
Half-price admission in December, January, and February.
Free admission on Veterans Day for military personnel with ID.
Groups of 12 or more receive $1.00 off each admission. Full group payment due prior to entrance.
Rates, inclusions, and benefits are subject to change without notice.
Ticketed events such as Garden After Dark and concerts/events in the Amphitheatre are NOT included with daily admission.
U of U students with ID Free
Learn more here: https://redbuttegarden.org/free-garden-events
---
Discovery Gateway is an amazing place to visit with your kids! If you have never been there or you have been there 100 times, your kids will love to explore, play and create and Discovery Gateway! They have so much to do there and it fits all different ages!
From a real Helicopter to a life-size horse and everything in between, your kids will have so much to do for hours. It's a great place for parents to connect with their kids and have fun playing and exploring too!
They are having discounted admission on July 31, 2021!
Learn more here: https://www.discoverygateway.org/visit/
---
Admission is always free to get into Clark Planetarium and explore their exhibits. They have tons of interactive things you can do with your kids, even a gravity station. It's awesome! They have shows/movies for a fee. Outside Clark Planetarium is the Gateway Mall, and there is a huge splash pad that is free. It is a great way to spend a day with your kids for FREE!
There is underground parking there, and you can validate in the Planetarium to get really cheap parking as well.
Learn more here: https://slco.org/clark-planetarium/plan-your-visit
---
Exciting news! If you have a fourth-grader you can get a FREE NPS Park Pass! Thanks to the Every Kid In A Park Program, you get free access to hundreds of parks, lands, and waters for an entire year. Visit https://www.everykidinapark.gov for all the details and to get your free pass!
FREE Admission to National Parks in 2021:
January 18: Birthday of Martin Luther King, Jr.
April 17: First day of National Park Week
August 4: One year anniversary of the Great American Outdoors Act
August 25: National Park Service Birthday
September 25: National Public Lands Day
November 11: Veterans Day
Get all the details here for the NPS free days.
We made an extensive travel guide of all of the National Parks, Trails, Monuments, and Recreation Areas that are in Utah. Check it out here.
We also just shared a Road Trip guide to the National Parks in Utah that you can read here.
Here's a tip-265 of your 398 national parks NEVER charge an entrance fee.
---
The Lights at Temple Square are truly amazing! Since there is so much construction going on right now – I am not sure if the lights will be the same this year. I will update as soon as I find out more.
They light the lights around or just after Thanksgiving. There is a beautiful nativity. Take your family to go see this beautiful free display and be sure to take your camera too! Dress warm, it gets really cold, but they have two large visitors centers you can go in to warm up and look around as well. It usually lasts from right after Thanksgiving until the end of December.
---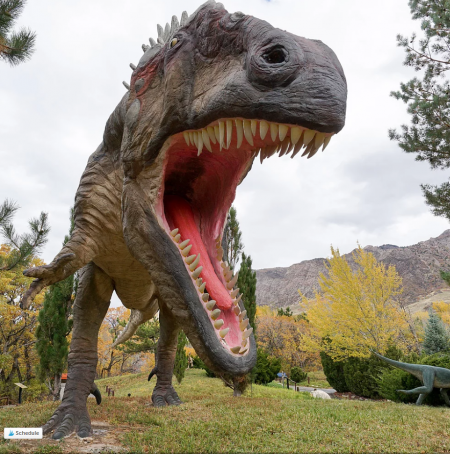 The Weber Country RAMP free days are a great way to get out and experience places that are fun for the whole family. You can preview the 2019 calendar here. I will update the 2022 Calendar when they release it next spring. Be sure to mark the days on your phone so you don't forget! We usually plan 2-3 of the free activities each weekend and go to multiple places because we have to drive for a couple of hours.
---
GARDNER VILLAGE WITCHFEST 2021
SEPTEMBER 18 – OCTOBER 30
We're celebrating 21 years of WitchFest, and those wacky cacklies are back for another year of WitchFest fun before you know it. If you're thinking of flying that broomstick into Gardner Village to be a part of the brouhaha, here's a list of what you can expect for WitchFest 2021. As one of our favorite annual traditions, things may be done a little differently this year. But together, we can still create bewitching moments and another year of memories.
TICKETS FOR WITCHAPALOOZA DINNER THEATER AND BREAKFAST WITH A WITCH at The Gathering Place are on sale here .
TICKETS FOR MYSTIQUE DINING AND THE PRESTIGE: PARLOUR OF MAGIC'S Halloween shows are on sale here.
TICKETS FOR THE WITCHES OF MYSTIC MANOR ESCAPE ROOM at A Great Escape are on sale now.
WITCH DISPLAYS & WITCH SCAVENGER HUNT: Saturday, September 18-Saturday, October 30, 2021. The Scavenger Hunt is free and will be touchless and navigated using your phones and signs at the Village.
WITCH 5K, 10K & HALF MARATHON RUN: Saturday, September, 25, 2021 at 8pm. Hosted by On Hill Events. Contact On Hill Events here.
RICOCHET CANYON: Rides, activities and bewitching fun. (Replaces Six Hags Witches Adventure.) September 18-October 30, 2021. Open Monday-Thursday, 3pm to 8pm and Friday-Saturday, 11am to 9pm. Reservations not needed. Pay as you play. Starting at $5.
WITCHES NIGHT OUT: Friday & Saturday, October 8-9, 2021 AND Friday & Saturday, October 22-23. 2021, 6-10pm. Shopping and dining while you dress in your witch wear. Experience interactions with our Gardner Village witches as they bring some of our witch displays to life. Touch-free prize drawings, and amazing deals in all of our shops for this girls night out.
WEE WITCHES WEEKEND: Thursday, Friday & Saturday, October 14-16, 2021. Experience interactions with our Gardner Village witches as they bring some of our witch displays to life between 11am-4pm. Fun photo opps! Food trucks and activities in select shops.
WITCHES WARDROBE & SOUVENIR T-SHIRTS: Shopaholics is opening their closet, and you'll find witches jackets, dresses, capes, hats, shoes, skirts and jewelry. Souvenir t-shirts are also available for $15.
WITCHY EATS: Food is available at Archibald's Restaurant and our new Happy Camper Deli & Bakery. Enjoy caramel apples and sweet treats at Chocolate Covered Wagon. The Cackling Cantina on Mill Plaza will be open daily, Monday-Saturday during October and food trucks will serve here on select weekends.
$5 per car parking fee October 8, 9, 14, 15, 16, 22 & 23, 2021.
Tickets and reservations are needed for Witchapalooza, Breakfast with a Witch (held select dates all month long), Mystique Dining and The Prestige: Parlour of Magic. Reservations are not required to visit Gardner Village at all other times during October.
---
Hill Aerospace Museum (Layton, Utah)
Hill Aerospace Museum is located on approximately 30 acres in the northwest corner of Hill Air Force Base, Utah. The museum, which opened in 1986, was founded in 1981 as part of the United States Air Force Heritage Program. The Hill Aerospace Museum is an Air Force field museum operating within the guidelines of the United States Air Force Heritage Program, AFI 84-103, U.S. Air Force Heritage Program. In addition to the Air Force, the major supporter of the Hill Aerospace Museum is the Aerospace Heritage Foundation of Utah, a non-profit, private organization authorized to operate on Hill AFB for the specific purpose of supporting the museum.
The museum is open from 9 a.m.-4:00 p.m. Tuesday through Saturday. Admission is FREE.
Every summer Hill Aerospace Museum has a STEM summer passport program. Learn more about that here.
---
Ogden Christmas Village (Ogden, Utah)
The dates for the 2021 Odgen Christmas Village have not been released yet. But in previous years it has been from the Saturday after Thanksgiving – January 1 in Ogden Municipal Gardens.
Christmas Village illuminates Ogden's downtown area with magnificent displays and holiday lights every year from the Saturday after Thanksgiving through January 1. Spectators find themselves in a dazzling winter wonderland set aglow with Christmas lights and a unique setting of cottages modeled after Santa's village at the North Pole.
Keep up to date here: https://www.ogdencity.com/452/Christmas-Village
---
Every third thursday from 10:00 am – 11:00 am you can have a fun party at the Shops at South Town!
There will be a DJ, DANCING, CRAFTS, BALLOON FUN, GAMES, GIVEAWAYS & MORE! All YOU have to bring is a smile, your best dance moves and an invisible party hat! Kids Club will occur every 3rd Thursday from 10:00 AM-11:00 AM each month, starting this month and moving forward! See you at Fountain Court!
Learn more here: https://shopsatsouthtown.com/events/monthly-kids-club
---
Sleigh Rides at Hardware Ranch (Logan, Utah)
Hardware Ranch WMA offers a unique opportunity to get up and close to the wild Rocky Mountain Elk on a horse-drawn sleigh.
Located at the top of Blacksmith Fork Canyon in northern Utah — provides a habitat that supports a variety of wildlife species and public access for wildlife viewing, hunting, fishing, and other outdoor recreation. Public rides through the elk feeding grounds are popular during the winter months.
During the winter months, the Utah Division of Wildlife Resources feeds between 500 and 600 Rocky Mountain Elk in the big meadow near the visitor center each day. The grass hay used to feed the elk — approximately 300 tons — is grown on the WMA throughout the summer
They haven't announced if they are doing sleigh rides again in 2021 but I will keep you updated as I find out more.
Learn more about Hardware Ranch here.
You can also read about our experience at Hardware Ranch here.
---
Nestled in the heart of a resource-rich archaeological, paleontological and geological playland, the USUEastern Prehistoric Museum has much to offer in diverse prehistoric subjects. One thing that makes the museum so unique is that the items on display were actually discovered within a stone's throw of the museum location! Dinosaurs and other finds from that region are world-famous, but only there can you see them surrounded by their original context.
You can get free admission to the museum on all Federal Holidays and Pioneer Day. This is a really fun museum that we have visited a few times and my kids have always loved it. Just in case you are wondering, this is located in Price, Utah.
FREE ADMISSION TO THE USUEASTERN PREHISTORIC MUSEUM 2021:
Martin Luther King Jr. Day – 1/18/2021
President's Day – 2/15/2021
Memorial Day – 5/31/2021
Independence Day – 7/4/2021
Pioneer Day – 7/24/2021
Labor Day – 9/6/2021
NEW YEARS EVE – 12/31/2021
Learn more about the museum here
---
Built in an era of sumptuous movie palaces, the 1924 theater has been returned to its original elegance. Designed to replicate the courtyard between two Egyptian temples, the building was constructed during a time when the discovery of King Tut's tomb sparked the nation's interest in Egyptian history and stoked imagination.
Once again, Peery's Egyptian Theater boasts state-of-the-art technology, including the restored atmospheric lighting which resembles a setting desert sun evolving into a sparkling night cosmos. The modern stage house is designed to accommodate live theater, dance, choral, symphonic and multimedia performances as well as film. The theater is now home to a performance series, a film series, and is a screening venue for the Sundance Film Festival.
FREE ADMISSION TO SHOWS AT PEERY'S EGYPTIAN THEATER:
See all of the events here: https://www.ogdenpet.com
---
Experience the life of the pioneers as you walk back into the early days of Provo when the settlers of 1849 had to survive in isolation. The Pioneer Village contains the original structures built by these pioneers, including the Turner Cabin, the Haws Cabin, the Loveless Home, a granary, school, woodshop, corn crib, outhouse, and more. The Pioneer Village also contains an ox shoeing stock, various pioneer wagons, a working blacksmith shop, an authentic mercantile general store, pioneer games for the children, and a wide variety of historical artifacts and tools.
Admission is FREE–Donations gladly accepted
Summer Season – Memorial Day to Labor Day
Monday, Wednesday, Friday from 5:00pm – 8:00pm and Saturday from 11:00am – 3:00pm
Please check the Calendar for Holiday Hours
Post-Season
The Village is open only by appointment for Group Tours during the post-season for groups of 12 or more people. You can learn more here: http://www.provopioneervillage.org/find-us
---
With more than 8 acres of exhibits, pathways, and plants, Conservation Garden Park is Salt Lake County's premier destination for learning about Utah's unique climate and the role each of us can play in protecting our water supply. During your visit take a walk through a water pipe, explore a full-scale Localscape, see thousands of Utah-friendly plants, and learn how to create and maintain your own water-efficient landscape.
Admission is free. You can see open dates/times on their site.
You can learn more here: https://conservationgardenpark.org
---
August is coming and that means discounted admission on Super Tuesday! All five Thanksgiving Point venues, the Museum of Natural Curiosity, Museum of Ancient Life, Farm Country, Ashton Gardens, and the Butterfly Biosphere include admission for $3 per person on Tuesdays all August long. Advance ticket purchase is required. No walk-up tickets will be available.
Get more details here: https://thanksgivingpoint.org/events/super-tuesday
Other discounts at Thanksgiving Point:
Thanksgiving Point joined forces with the Institute of Museum and Library Services (IMLS), and the Association of Children's Museums (ACM) to expand $2 reduced admission year-round through Museums for All, increasing the number of people able to afford transformative family learning for years to come. Learn more about Museums for All and find other participating locations at Museums4All.org
No need to reserve tickets online! Space is allocated at each Thanksgiving Point venue for you to purchase tickets when you arrive.
---
They will again be offering a free opportunity for Washington County families to visit the St. George Children's Museum beginning August 2021! Your child will have the opportunity to complete an educational activity monthly as a part of our LEAP program (Learn, Explore, And Play), which corresponds with our museum's monthly theme. Once 8/12 activities are completed, they, along with their caregiver, will be admitted to a free visit at the museum ANY DAY of that month. Twelve activity boards means twelve opportunities to come Discover, Imagine, and Create with us each year! How exciting!
Learn more here: https://www.sgchildrensmuseum.org/admission/discount-programs
---
Admission is free for veterans and currently serving military personnel and their families. Also, members of participating ASTC Museums more than 90 miles away from the Hutchings Museum get Free Admission for the pass holder and any 5 other people.
Learn more here: https://johnhutchingsmuseum.org/visit
---
DINOS IN THE DARK 2021
OCTOBER 11-29 | 6:30 PM & 7:30 PM
Ogden's George S. Eccles Dinosaur Park is excited to host a family flashlight dinosaur hunt to safely celebrate Halloween! It is a must-see stop for families in Ogden during the month of October, and the only time of the year you can visit the Dinosaur Park in the dark—including periodic blackouts, so keep that flashlight handy! Family-friendly Halloween décor transforms the Park's prehistoric woods and hills into a half-mile of eerie lights, creepy noises, and spooky adventure with a new area to explore!

DINOS IN THE DARK is open October 11, 14, 15, 16, 18, 22, 23, 25, and 29, with two ticket entry times, between 6:30-7:30 and 7:30-8:30. Tickets are only $5 a person.
Learn more here: https://www.dinosaurpark.org/halloween
---
---
---
If you know of other events please let me know and I will add them. I would love to make this a more extensive list – so leave a comment and I will add it to the list. Thanks!