This shop has been compensated by Collective Bias, Inc. and ConAgra Brands. All opinions are mine alone. #SweetenYourSpring #CollectiveBias
I love Easter. It is such a great time of year. The weather starts to warm up, we get to have fun hunting for Easter eggs and my favorite part is the decorating! I hope you are feeling a little crafty today because I want you to make one (or both) of these super cute DIY Easter Centerpieces for your house. They are easy to put together and look great. Perfect for your table where your family can gather round and enjoy a meal or dessert, like Marie Callender's® Cream Pies, together.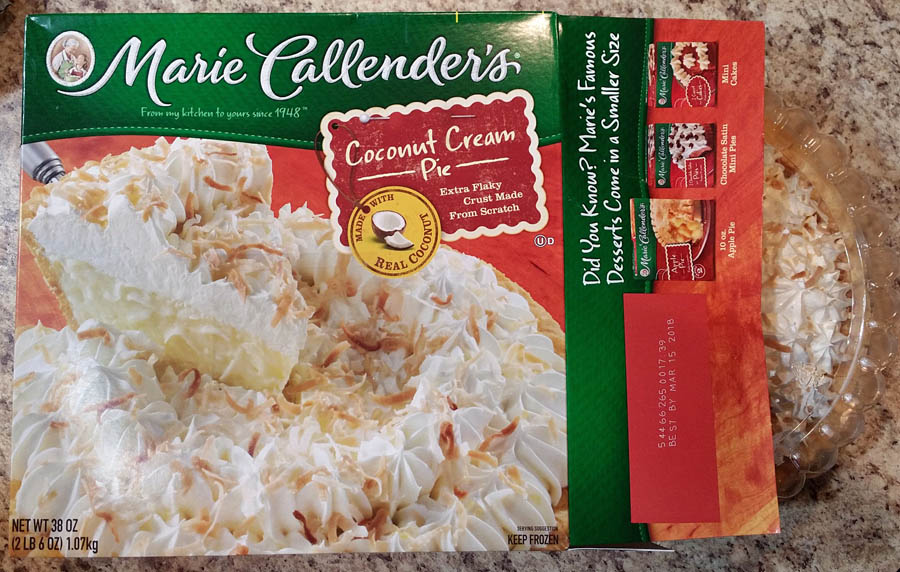 Making your Easter centerpieces is easy and fun. I got most of my supplies at Walmart when I was there grocery shopping. It is also when I picked up my Marie Callender's® Coconut Cream Pie. My kids love pie, and Marie Callender's® pies are affordable and convenient. They also taste amazing, just like they are homemade in my kitchen. Because I wanted to make Easter Centerpieces with flowers, I got a clear glass cylinder vase to put them in. I also got jelly beans and marshmallow candy to put inside as part of the decor. I also got green Easter grass, plastic eggs, decorated foam eggs, and egg design tissue paper. If you don't have any at home, you will also want to get wooden skewer (shish kabob) sticks to put the foam eggs (or even plastic eggs) on in your flowers.
To start, you will want to put the bag of jelly beans in the bottom of the glass vase. Then add the marshmallow candy next. Once these two things were done, then I started putting the flowers in. If you don't already have flowers to use, you can do what I did.  I bought a bouquet of them and clipped them off using wire cutters so I could arrange them the way I wanted. Put the flowers in and then use the wooden skewer sticks and the foam eggs to add another fun element to your Easter Centerpieces. Once you have the flowers and eggs in, you will want to take the green easter grass and stuff it inside on top of the marshmallows, and between the stems and the glass. As you can see in the picture below. It adds a little more character and I think it looks nice.
Now that you have your flowers ready, we are going to make a bucket with eggs in it. This was simple and fun and added a lot of character to the table. Take a large metal bucket and put a few pieces of crumpled up newspaper in it to fill it about 2/3 of the way up. Then take a couple handfuls of the green easter grass and put a layer on top of the newspaper to cover it up. Now you will take the plastic and foam eggs and put them on top in whatever pattern you want. I also weaved some LED lights in it (these don't get hot) and they looked great.
Now that you have your flowers and the egg bucket done, you can put them all together and get the table decorated and ready for a fun family time around the table while you enjoy the delicious pie that you got. Marie Callender's® pies are made with wholesome, real ingredients so you can just sit back and enjoy it with your family without the worry of making it. You can spend your time decorating and prepping. The egg designed tissue paper is perfect for place mats. They are very inexpensive and add a lot of personality to your table.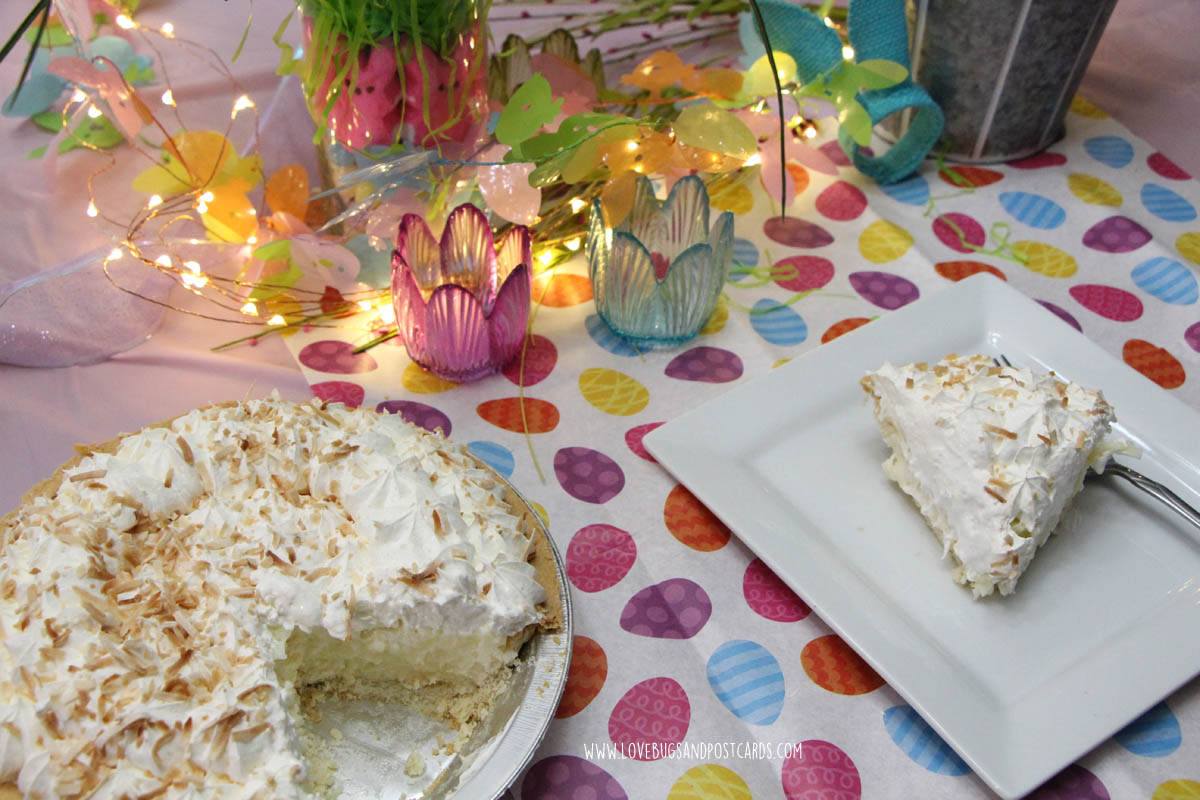 As you sit there enjoying your delicious slice of Marie Callender's® pie and admiring your handiwork with the Easter centerpieces, remember to grab a few pictures. Find more inspiration here for Easter DIY ideas and more.
Next time you are at Walmart shopping, be sure to pick up one or two of the Marie Callender's® cream pies. We have been eating them for years because of their quality and taste. They are the perfect addition to any table for any occasion.