This is a sponsored post written by me on behalf of Walmart. All opinions are 100% mine.
I am sure you can relate when I tell you that at any given time my kids are running around the house saying "Bee-Doo Bee-Doo" over and over. Despicable Me™ has been one our family favorites since it came out, and my kids have grown to love it more and more. I was so excited to find out that Walmart has great new Despicable Me™ toys. My kids are going to love these!!! From the makers of Thinkway Toys you can now get Fireman Minion Stuart. Just the name is awesome – I love it. Stuart is a soft, plush toy with great extra features such as a megaphone and flashing headgear. I can totally picture my 3 and 5 year olds running around with the lights flashing saying "Bee-Doo Bee-Doo".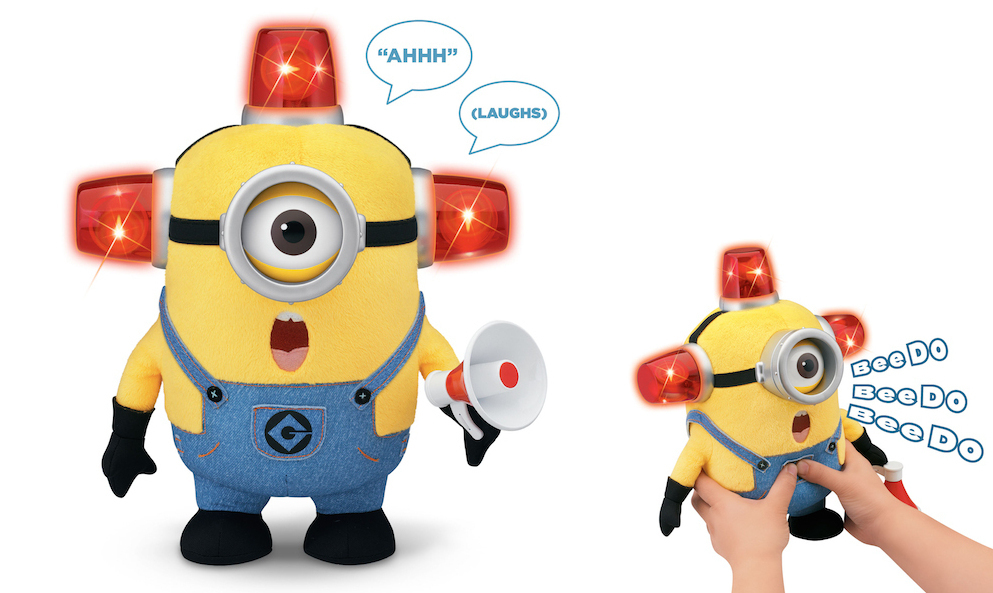 He also has other fun features like being able to press his tummy or hands and you can hear his original voice or "Bee-Doo" sounds. He has a set off flashing and spinning lights and also has siren sound effects. Your kids can squeeze his left hand and hear him talk with an echo and light effects!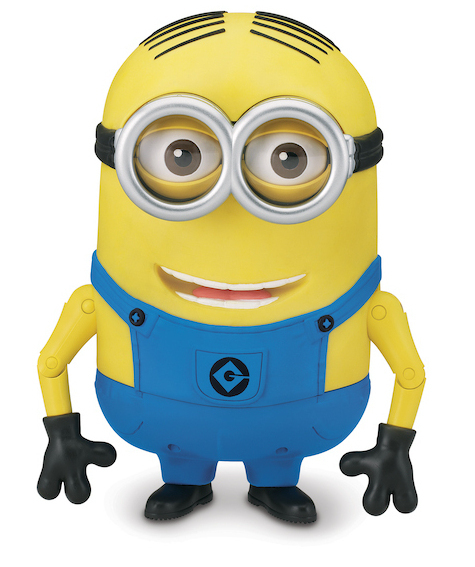 Fireman Minion Stuart is super soft and a toy that will be with them morning and night. My kids haven't see the Despicable Me™ "Bee-Do" Fireman Minion Stuart yes, but I know it will be a hit on Christmas morning! It gets better…there is even more Despicable Me™ fun for our family.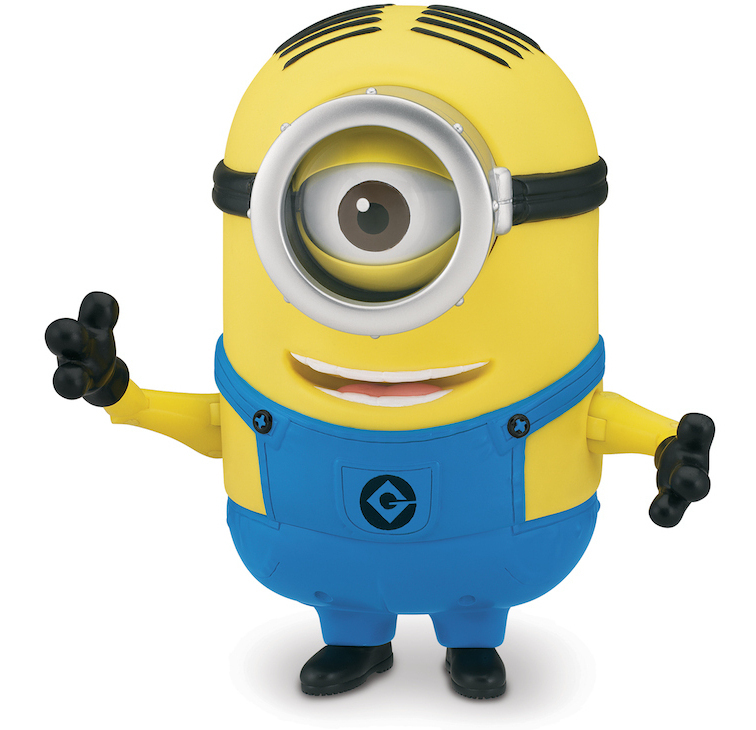 Walmart also has the talking Minion Dave, the Minion Stuart laughing action toy and the Fart Blaster. We are going to make it a Despicable Me™ holiday! I know my son would have too much fun with the Fart Blaster. gun running around teasing his sisters.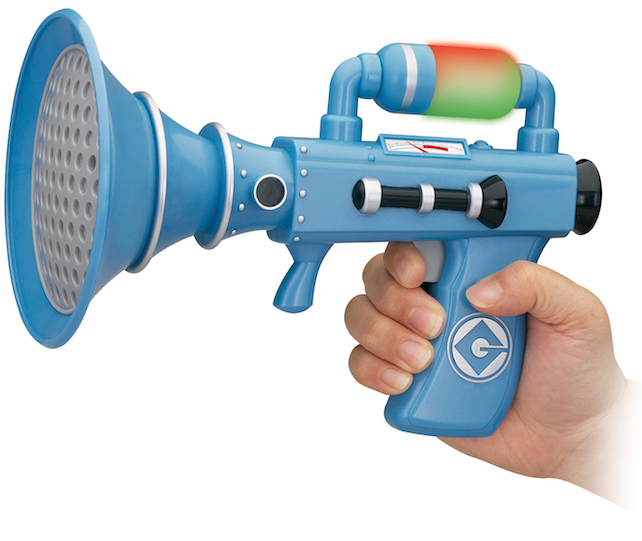 Each of my girls would have so much fun with the Minion's and they have so many fun features. There is no doubt that Despicable Me™ will be under our tree on Christmas Morning.