This post is sponsored by Savings.com. All opinions are my own.
Being a mom is a hard business – being a new mom is even harder. There is so much to do all of the time, so many things to think about. The last thing you need is to go to change your babies diaper in the middle of the night and realize you are out, or not have any laundry detergent when you are trying to do laundry. That is why I love shopping at Sam's Club so much. I can go and get everything I need to stock up and be prepared for anything and everything.
Sam's Club is also running a promo right now, and if you sign up for a new membership, you will receive a $20 gift card, as well as $25 in new member Instant Savings. This is a fantastic deal since the membership fees start as low as $45 a year! Also, see how you can enter to win a $100 Sam's Plus Membership below.
I have had a Sam's Club membership for years now. I go and stock up on laundry supplies, food, toiletries, baby items, pharmaceutical items, paper goods, office supplies and more. They really have everything you need to get your life and shopping list organized for a one-stop shop. You can get photos printed of your new babies best smiles, pick up prescriptions, and even get new glasses so you don't miss a thing.
From the moment you hold your baby in your arms for the first time to the minute they leave the house and then come back and bring their family, you will always want to have a good stock of supplies on hand for every occasion. Take advantage of this great deal and sign up for a new Sam's Club membership today and have a less stressful holiday season!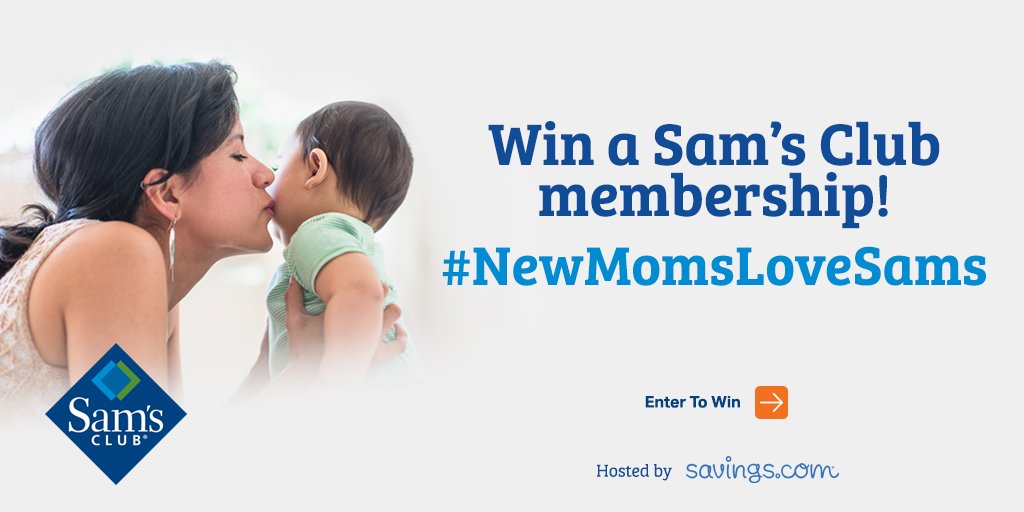 Enter to win one of 25 $100 Sam's Plus Gift of Membership gift cards being given away by Savings.com.