We just shared about our camping experience at the Lodgepole Campground on the east side of Mt. Rainier National Park. The Grove of the Patriarchs is on the east side of Mt. Rainier National Park. This was the first place we stopped as we came into the park (other than a couple of great viewpoints).
There is a lot of parking, but it fills up quickly, which means you will probably be parking on the side of the road. Since we were pulling our trailer, that is what we had to do anyway.
We took our hiking backpacks with us that had our water bladders as well as some snacks. Even though it is not a long hike, we wanted to make sure the kids would have treats and a drink when they needed it.
There are several places to sit down on the boardwalk once you are down in the Grove. And a couple of places by the river if you want to stop and take a break.
The hike itself is quick to get down to the Grove, but there is a bridge to cross the river. The recommended limit is one person at a time (because of how bad it shakes when crossing). If it is a busy day, this can be a little time consuming, so just keep that in mind. We did two since it was one adult and one of our youngest kids.
The hike round trip is about 1.5 miles. There are bathrooms at the trailhead, but none in the Grove. So be sure to go before you head out on the hike. Depending on how much you want to linger in the Grove or at the river, you will probably spend about 1 hour to 1:30 hours here.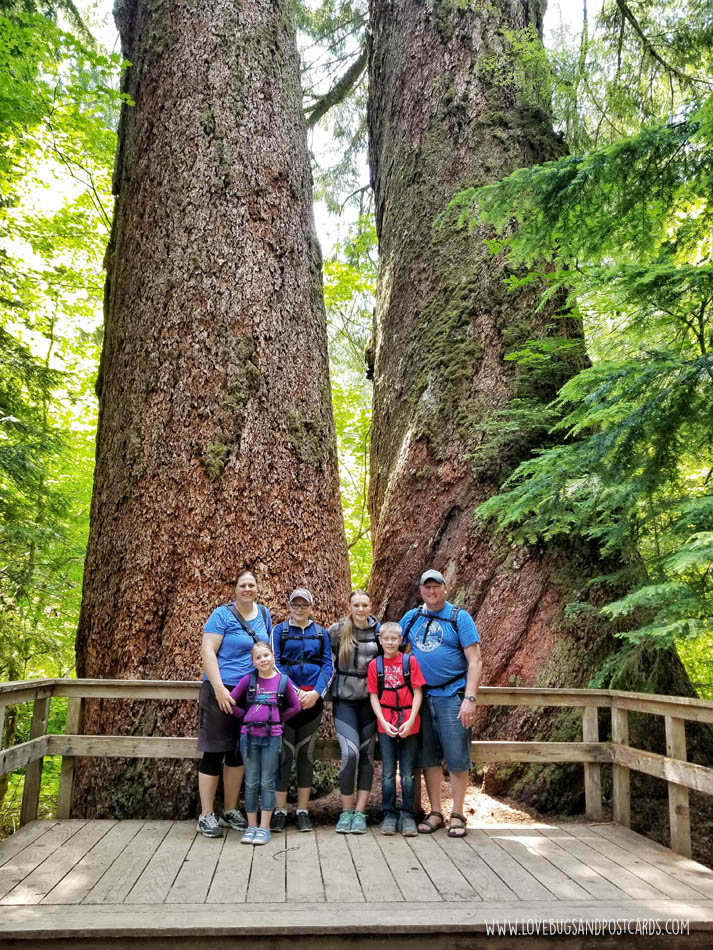 The river is fun to stop at. There is a beach and the water is so beautiful. Once you get to the grove, there is a long boardwalk that goes in a circle where you can enjoy all of the beautiful towering trees in all their glory. There are a couple that had fallen and they cut to make the walkway that is also pretty impressive.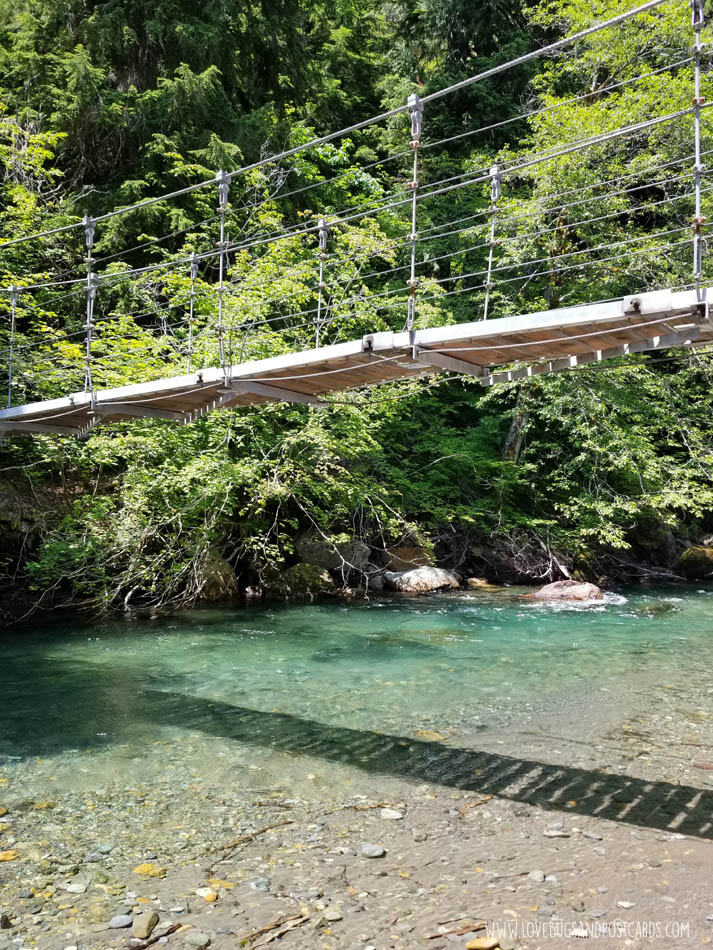 The Grove of the Patriarchs is a beautiful place to stop and explore. This is a highly recommended stop that I know you will be glad you took the time to see. You can learn a little more about the Grove of the Patriarchs on the VisitRainier website here.