This is a Sponsored post written by me on behalf of American Frozen Foods Institute and the Frozen Food Roundtable for SocialSpark. All opinions are 100% mine.
We have all been there – we plan a big get-together and a great menu – and then something happens. Either you get behind, some of the food doesn't turn out, or there just isn't enough. You can remedy all of this, but planning part or all of your menu with some of the great foods found in the freezer section. Wither you are planning a morning get together, lunch or dinner, you will be able to find everything you need – ready to go and tasting amazing and fresh like you just made it. With all of my kids, I am enjoying the benefits of frozen foods.
We love the Jimmy Dean Frozen Breakfast Sandwiches made by Hillshire. Within a couple of minutes we have fresh sandwiches that are perfect for breakfast trays or even dinner appetizers. You can add other things or even have a little "bar" where they can create their own sandwiches. You will be surprised at how they stack up. You can see fresh vs frozen and what the benefits are.
Another thing I love when I have a bunch of people over is to have a variety of foods. I cook several different things so that people can eat what they like. A couple of my favorite things to keep on hand are Nestle Hot Pockets, Bagel Bites, TGI Fridays Frozen foods, and Delimex Toquitos from Heinz because they are easy to heat up and almost everyone loves them. They come in many flavors and they all taste great. We have found so many foods that we love that are Frozen. How Fresh Stays Fresh.
If I am running short on time I will sometimes heat up a Smart Ones meal from Heinz and eat it while I am getting everything else ready. They are the perfect size and tastes like I spent an hour cooking it. Once my kids find out I heated one up – I am lucky to get two bites 😉 The pasta, chicken, and broccoli taste like they were freshly made. That is because Freezing naturally pauses inspired recipes made with fresh, quality ingredients and suspends them there until the moment you're ready to enjoy them. This locks in the freshness, flavor and nutrients.
Pinnacle also has a great variety of items that you will love. You can get everything from Birds Eye (which are amazing meals for your skillet) to Pizza. All of these are great when you are hosting a party or get together, and they have many different flavors that your guests will love.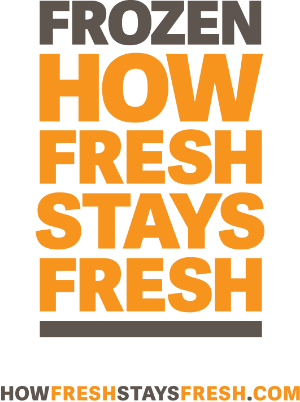 All of these frozen foods are made from real recipes (just like you would make in your own kitchen). And they use real, quality, ingredients. Freezing is simply like a natural pause button that keeps just picked, just baked, and just crafted foods at the peak of freshness until you are ready to enjoy them in the comfort of your home.