We received a free book in order to tell you about it. All opinions are my own.
Even though Father's Day is just past, we found a great present for Daddy and wanted to get it for him. It is always a great time to show dad how much you love him and a personalized book allows you to share more than just a moment, you can share a lifetime of memories. The Peppa Pig "My Daddy" book from Penwizard was fun to customize and my kids couldn't wait for it to come so we could give it to daddy. In this very special story, my two youngest kids star alongside Peppa and Daddy Pig!
We were able to customize the book with our child's and a special dad's hair color and style, skin tone, eye color and more. There's even the option to add facial hair and glasses…just like Daddy Pig! The kids were thrilled with the idea of their names being in a book about their dad. Once we ordered it, we waited for it to come in the mail. Once it arrived the kids made fun cards for their dad with the PeppaPig coloring pages we printed out and they game him the cards and the book, then snuggled in a for a fun storytime.
They all three loved the fun Peppa Pig "My Daddy" book and it has been one that they would love to read over and over. If you are looking for a great gift for dad, then look at the Peppa Pig "My Daddy" book. It is perfect for all occasions – birthdays, Christmas, Father's Day, Valentine's Day or just because!
In this personalized Peppa Pig book, your child and their Daddy star alongside Peppa and Daddy Pig in this adorable square hardback book in which Peppa and your child list all the things they love about their Daddies – including all their little quirks such as reading bedtime stories, their love of television, going to the seaside, and Daddy's attempts at DIY. Include up to two children, who will star equally alongside their Daddy in this personalized book.

This funny and heart-warming personalized Peppa book includes your child's name, hairstyle and color, skin tone and eye color and their Daddy's hairstyle and color, skin tone, eye color and the option for facial hair or glasses. There's also an option to leave a personal message at the front of the book but at the moment you cannot customize the actual storyline.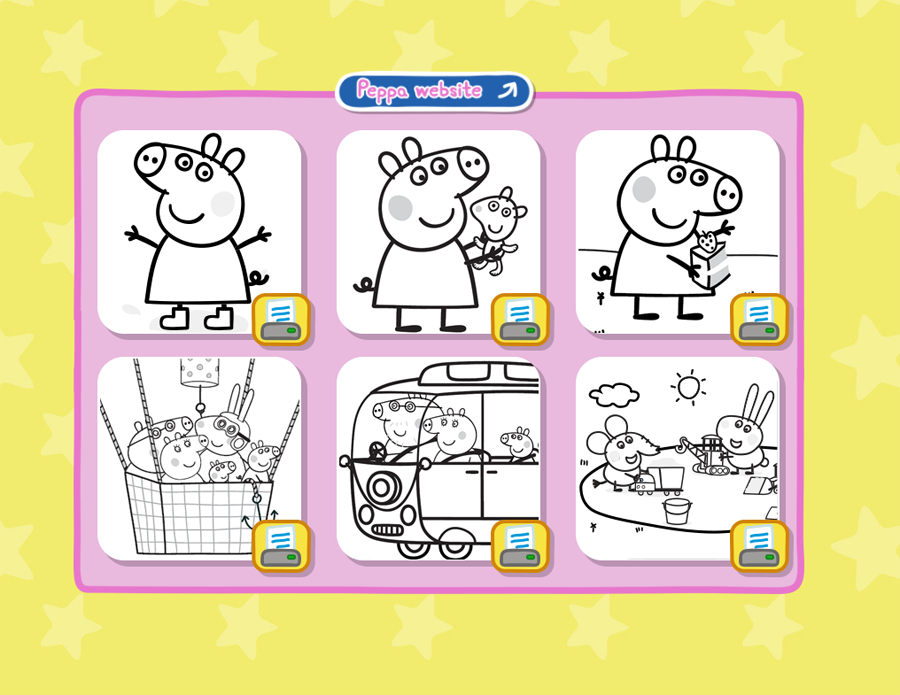 Learn more about the Peppa Pig "My Daddy" book from Penwizard on their Website. You can also connect with Peppa Pig on www.peppapig.com. Download and print out the fun Peppa Pig activity sheets and Peppa Pig coloring pages and be sure to connect your kids to the online games, apps, and videos.